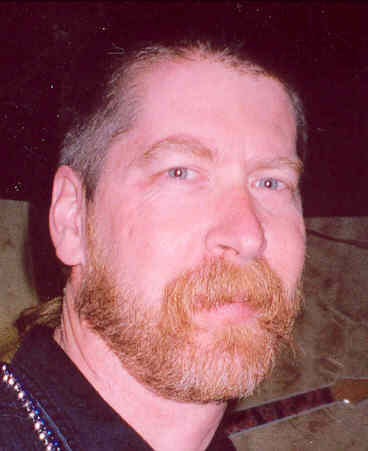 IN LOVING MEMORY
Donald Ray Arden, Jr.
Dec 03 1961
-
Mar 23 2008
Donald Ray Arden, Jr., age 46, of Plano, Texas, passed away March 23, 2008 in doing what he loved the best, riding his motorcyle. He was born December 3, 1961, in Somerset, Pennsylvania, the son of Donald Ray and Dorothy (Weidner) Arden. He was a graduate of Pennsylvania State University and a manager with Texas Instruments for over twenty years. He was an avid motorcyclist and member of DFW VROC. He is survived by his wife, Kathy Yutzy; parents, Donald and Dorothy Arden of Somerset, PA; step-children, Keith Yutzy and his wife Heidi of Columbus, OH and David Yutzy and his wife Lori of Columbus, OH; grandchildren, Tya Yutzy and Tyler Yutzy; sister, Denise Hetrick and her husband Garry of Somerset, PA; brother, Doug Arden and his wife Deb of Berlin, PA; nephew, Jake Arden; niece, Lindsey Arden; and numerous other nieces, nephews and loving relatives and friends. He was preceded in death by his granddaughter, Elizabeth Faulkner; and nephew, Billy Ogline. A memorial service will be held at 4:00 PM, Wednesday, March 26, 2008 at Turrentine-Jackson-Morrow Chapel with Rev. Danny Buster officiating. The family will receive friends during a visitation on Tuesday evening beginning at 7:00 PM. In lieu of flowers memorials may be made to St. Jude Children's Hospital, 501 St. Jude Place, Memphis, TN 38105, 800-805-5856. Ride to Live, Live to Ride!
x
*All memorials will be reviewed prior to upload, and may be delayed 24-48 hours before appearing in the registry.
absolute-header